Nkrumah Kirk
I took on many jobs as a younger man, bartending for three and a half years. Part time at the post office while full time construction, It was there that I learned how to operate heavy equipment and dump trucks. This sparked my interest in being an OTR driver. After another 6 years at Walmart I decided to try my hand at OTR and I found my home at Raider Express. I have been with Raider since June 2008. I started OTR, then upgraded to OTR training for a couple of years. I have worked diligently at my craft and now enjoy changing lives. I enjoy making people better than they thought they could be, seeing the expressions on their faces when they have success and take that success home to their families.
I have seven children, youngest 24. I like spending time on the couch, riding my motorcycle, playing with my grandchildren, being invited to parties at their house, eating their food, and leaving. Going home with my best friend, my wife.
Darren Scallion
I started with Raider Express in June of 2013. I have experience as an OTR driver, OTR trainer, Truck and Classroom Instructor, Third-Party Examiner.
I became a school instructor because I wanted to help mold students into safe and knowledgeable drivers.
My favorite part of being an instructor is seeing the lights come on when a student understands what we are teaching them.
Bottom line: I love this job and the team I work with.
Cesar Edgerly
I was born in Acuna Coahuila Mexico. I moved to Del Rio, TX when I was 15 years old. I moved to Arlington to go to college after finishing high school. Things don't always work out how we plan. I fell in love, got married, before you know it I was raising 5 kids. I heard about the Army National Guard, how you can help out while still having a regular life. After basic training I came home and found Raider Express. I drove for 2 years OTR and then was given the opportunity to be a local driver which I did for 3 yrs. At this time I work at the school as a Truck and Classroom Instructor where I can help other people like me, change their career, their life, their future.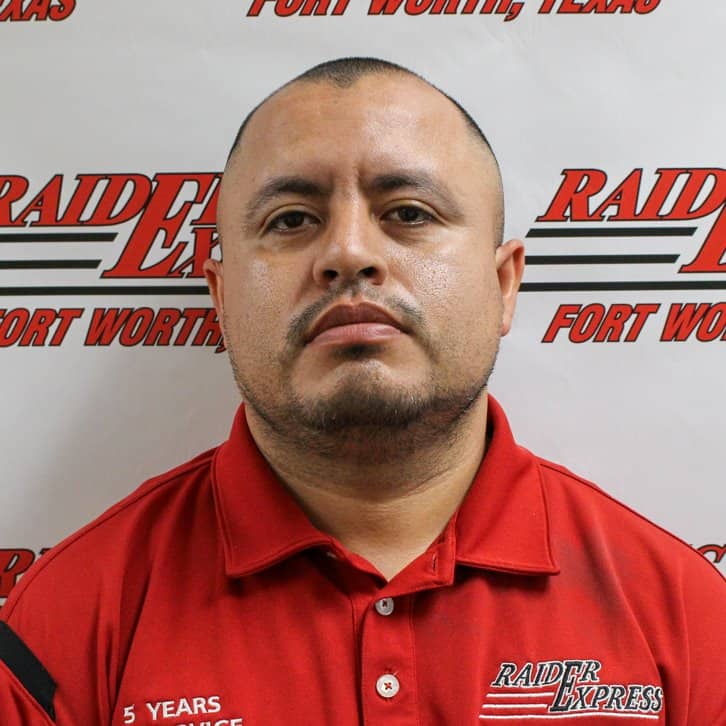 Kevin Brooks
I was born in Fort Worth, TX on December 19, 1977. I started working at Raider Express April 2007. I have been driving trucks for 18 years. While with Raider Express I have been an OTR Driver, and OTR Trainer. My favorite part of being an instructor, is seeing my expertise provide others the opportunity to change their life.
Bill Glover
I was born in Syracuse, New York. Then moved to Pheonix, AZ.
I started working for Kodak in 1994 and continued employment there until 2016 when I came to work with Raider Express. I started as a student, worked my way up to OTR Trainer. Was soon asked to join the team as an instructor at the school. My hobbies include photography, and drag racing.
Vernon Pilson
Born in Las Vegas, NV
Started with Raider Express in March 2017. Previously I worked as an Electrical Technician. I thoroughly enjoy helping others, I was a Trainer in my former profession and am happy to carry that on in the trucking Industry.