Congratulations, you have been selected to join the Raider Family!
This page will give you all the info you need to get started on your new career here with Raider Express. We congratulate you and welcome you to the team. Please read everything carefully and if you have any additional questions please contact your recruiter.
Classes start on Mondays!
Classes will be Monday – Friday 7:00AM – 5:00PM. Please arrive early to allow time for transit, traffic, parking, and to make sure you are in the classroom ready to get started by 7:00AM.
Forth Worth CDL School Address
3001 Meacham Blvd North Fort Worth, TX 76137 Suite 125
What to Bring
Current Texas residents must bring a valid Texas Drivers License.
Drivers License
You must have a valid TX Drivers License in order to obtain a CDL in Texas. If you currently have an out of state license you will have to get that transfered to a TX license. Out of State and limited term license will not be accepted.
DOT Physical / Hair Follicle Drug Screens
Ability to pass DOT Drug Screen and Physical. These will be administered on the first day of school. Bring a list of any medications you are currently taking. Glasses or hearing aids if applicable. More information below for what to expect when taking your DOT Physical.
Social Security Card
Raider Express requires that every driver presents a valid Social Security card. You will need to have this with you on your first day of school.
Cell Phone
It is expected that all students and drivers have a cellular mobile phone with internet access.
Hair Follical Drug Screen & DOT Physical
All students will be given a Hair Follicle Drug Screen and DOT Physical on the first day of training. Please read through this information, if you have any additional questions please refer to this link. www.fmcsa.dot.gov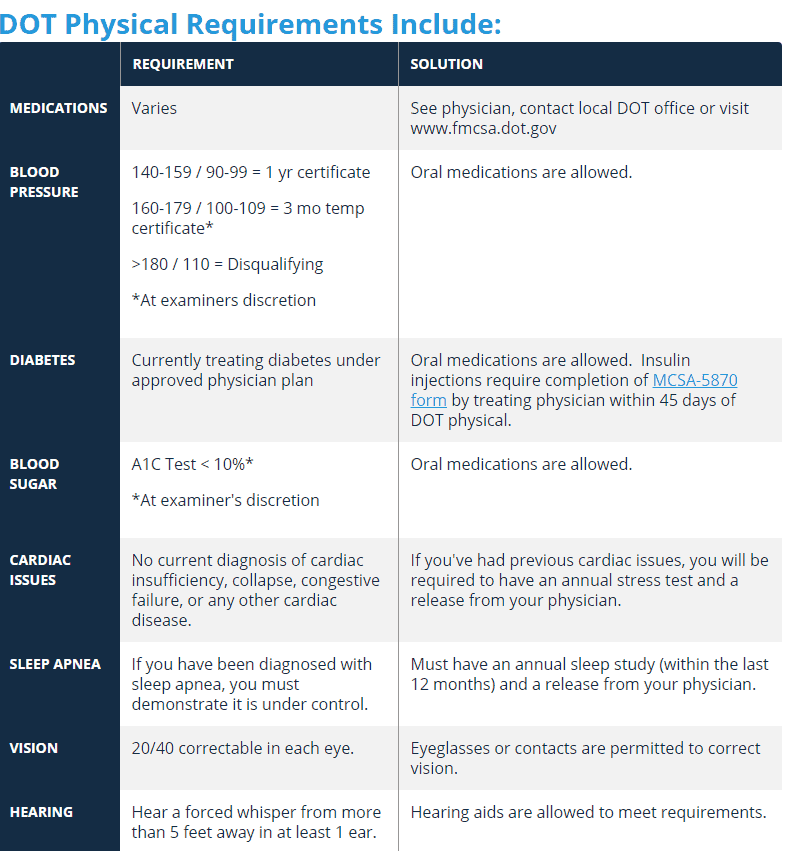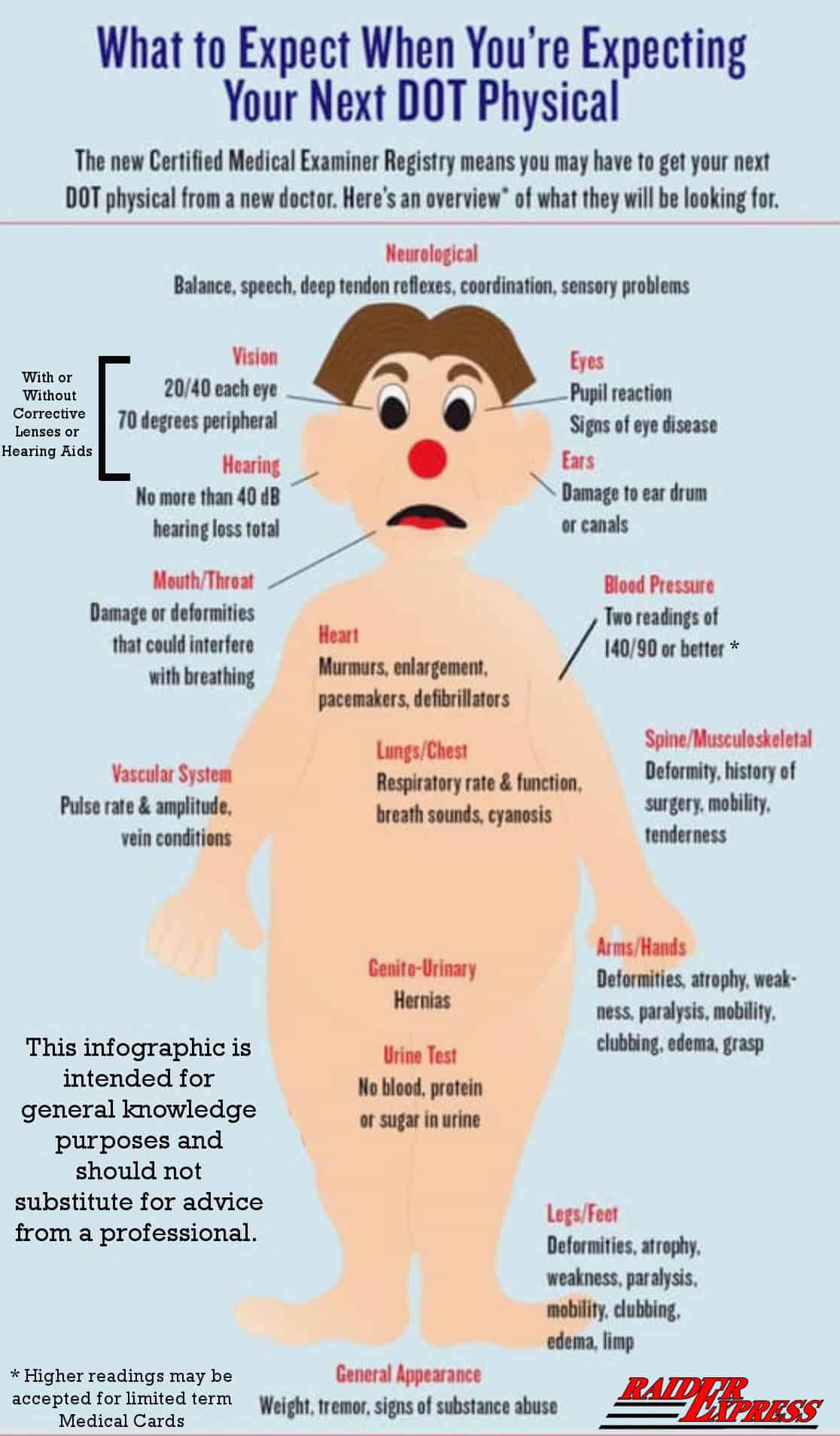 Coming From Out Of Town?
Raider Express offers Hotel Accommodations at the Radisson Hotel. Students are able to check in any time after 12:00PM on Sunday. You can check in at the front desk with your Raider Express Approval Email.
All rooms are double occupancy, so you will have a roommate.
The hotel offers 20% off Food Menu Items in their Full-Service Restaurant for all students staying in the hotel
If you would like a ride to school from the hotel, there will be a complimentary shuttle. The shuttle will also take students back to the hotel once the school day has ended. Please notify the front desk if you would like to utilize the shuttle.
You will be required to check out of the hotel on Friday Mornings. You may then return on Sunday afternoon.
The Hotel Accommodations are only available for students who do not live in the DFW Area. The hotel stay MUST be approved by your Recruiter prior to checking-in.
Radisson Hotel 2540 Meacham Blvd Fort Worth, TX 76106
817-769-4023 — RadissonHotelsAmericas.com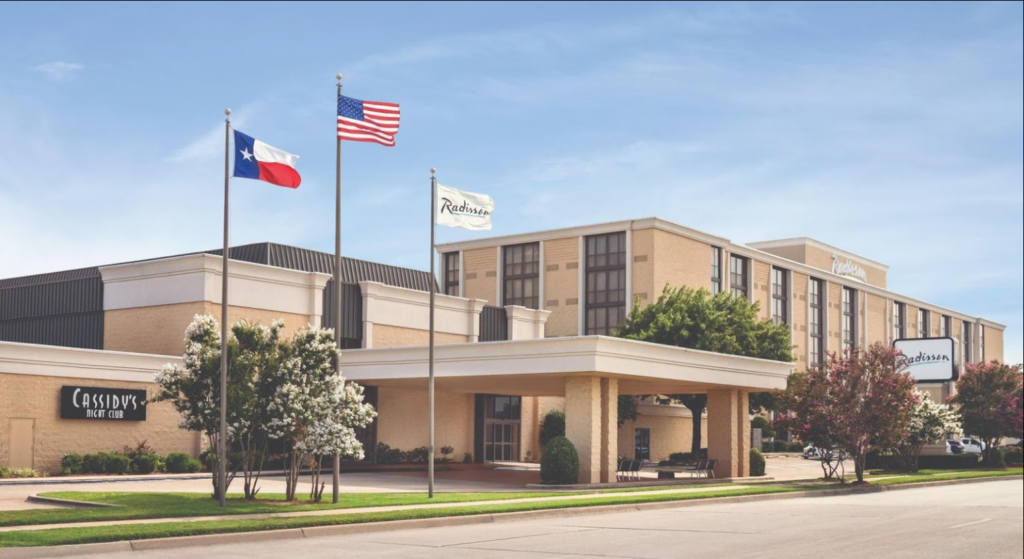 Want to see a little more about what you will be doing in school?
Check out our YouTube Channel! You can get a quick peek behind the scenes of what school will be like. Get to know your instructors, as well as check out some of our express cooking and training videos.
Contact us
We look forward to meeting you on the first day of your new career. If you have any further questions please reach out to your recruiter. See you soon!
Raider Express
Address: 3001 Meacham Blvd North Fort Worth, TX 76137 Suite 125
Phone: 817-984-7200
Email: [email protected]